OVERSIZED CARGO & YACHT SHIPPING
Add time:2021-07-04 16:08:00
OVERSIZED CARGO & YACHT SHIPPING
As we knows that good things come in all sorts of shapes and sizes. Special, oversized cargo can be particularly tricky and challenging to transport from place to place. Our dedicated and professional team work together 24-7 to take utmost care of your special cargo needs.

From oversized cargo to yachts and other special projects, CARGODIRECT LOGISTICS offers a dedicated team, special equipment, an extensive network and our unique 'take it personally' service to ship your special cargo all over the world at very competitive prices.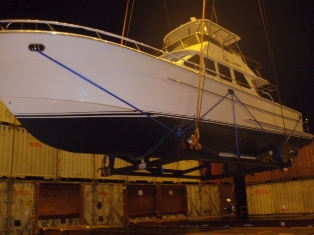 Please visit the following links for more information on our Project Cargo Services:

Oversized Cargo
Yacht Shipping
Special Equipment
Dedicated Team
Tips and Suggestions
Contact us today at cargodirect@www.bestoftour.com for more details.