NGB Meishan dock closed, several big ship company announced to jump port to Shanghai! A list of affected flights is attached
2021-08-14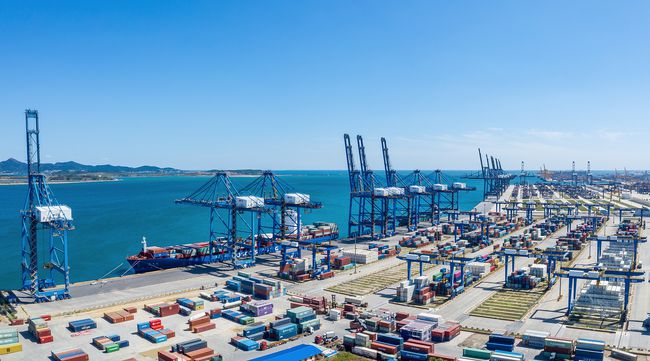 The Meishan port in Ningbo was closed at 3 am on Monday due to the epidemic, limiting the entry time of export containers to two days before the ship's expected arrival. At present, ships have begun to jump from Ningbo to Shanghai.
CMA CGM said cargo operations on its PEX3 service vessel "Samson" and FAL1 service vessel "Rivoli" were temporarily suspended until meishan terminal reopened.
CMA CGM also said "Melisande" for PEX3 will arrive in Shanghai on August 18 or 19, then travel to Ningbo and arrive on August 20 or 21. The FAL3 service, "Kerguelen," follows the same pattern, but two days earlier. In addition, CMA CGM Centaurus(Columbus PNW), Cosco Venus (GMXP) and Kota Carum (REX2) will completely jump port in Ningbo.
Haproot notified customers that planned voyages were expected to be delayed, and CoSCO Shipping said it would cancel some ships' calls to Ningbo this week.
Import/export affected ships:
? CMA CGM MUSCA voyage Number: 0PPA7E1MA (originally expected to arrive in Ningbo on August 14, 2021);
? Voyage number of SEASPAN OCEANIA: 0PPA9E1MA (originally expected to arrive in Ningbo on August 15, 2021);
? APL LEHAVRE Voyage: 0PPABE1MA (originally expected to arrive in Ningbo on August 20, 2021);
The announcement from Hapl-Lloyd said that for shippers with export orders for the above ships, if they wish to modify their booking for loading from Shanghai, please contact The Customer Service center of Hapl-Lloyd, who can provide empty containers from Ningbo to Shanghai, and then arrange transportation on their own.
In addition, the arrival of imported containers in Ningbo is expected to be delayed. Other terminals in Ningbo will not be affected by the closure, and CY opening time will be shortened to 2 days.
Maersk issued a notice yesterday offering an update on the situation at its terminals, ships and warehouses:
? wharf
A small number of ships docked at Meishan wharf began to transfer to other ports in Ningbo;
2M ships are mainly attached to Phase 4 of Ningbo Beilun Wharf, and the current waiting time for berthing is 1.5-2 days;
The density of full load yard of phase 4 of Ningbo Beilun wharf is 80% and that of no load yard is 75%. The CY opening time will be shortened to 2-3 days according to the condition of the wharf.
The ship,
VSA service AC6 (Asia - South America) docks at MSICT, next week the ship SEASPAN OCEANIA will port at Ningbo.
? warehouse
Ningbo Lanlong Longfei Warehouse has been completely suspended since August 11 until further notice.
Ningbo Lanlong Longxing warehouse normal operation, meishan wharf empty containers and goods in and out of the port suspension.
Meishan Terminal (MSICT) accounts for about 25 percent of the total throughput of Ningbo's Zhoushan Port, raising concerns about yantian-style supply chain disruptions. However, other ports in Ningbo are some distance away from Meishan Wharf, suggesting that the outbreak may be confined to Meishan Wharf.
An optimistic forwarder said, "Many people are getting nucleic acid tests and no positive cases have been reported so far. Stay optimistic, if COVID-19 doesn't spread again, the impact won't be as big as that of Yantian port, which I'm very confident it won't be."
James Wroe, maersk's chief operating officer for Asia Pacific, said the closure would clearly cause direct disruption, as well as further congestion at surrounding ports as ships and cargo were diverted.
Most of Maersk's services are located in Beilun, ningbo, 20km to 40km from Meishan, so our services have not been significantly affected at the moment, he added.
"The main trade focus of Meishan Terminal is FEWB and TPEB, and all terminal buildings remain open," said Otto Schacht, executive vice president of Kuehner Shipping Logistics. All terminals are heavily congested and the average waiting time for berths is 2-3 days. Ligentia has told customers that LCL operations in Ningbo could be delayed.